Remote Access Rock & Soil Drilling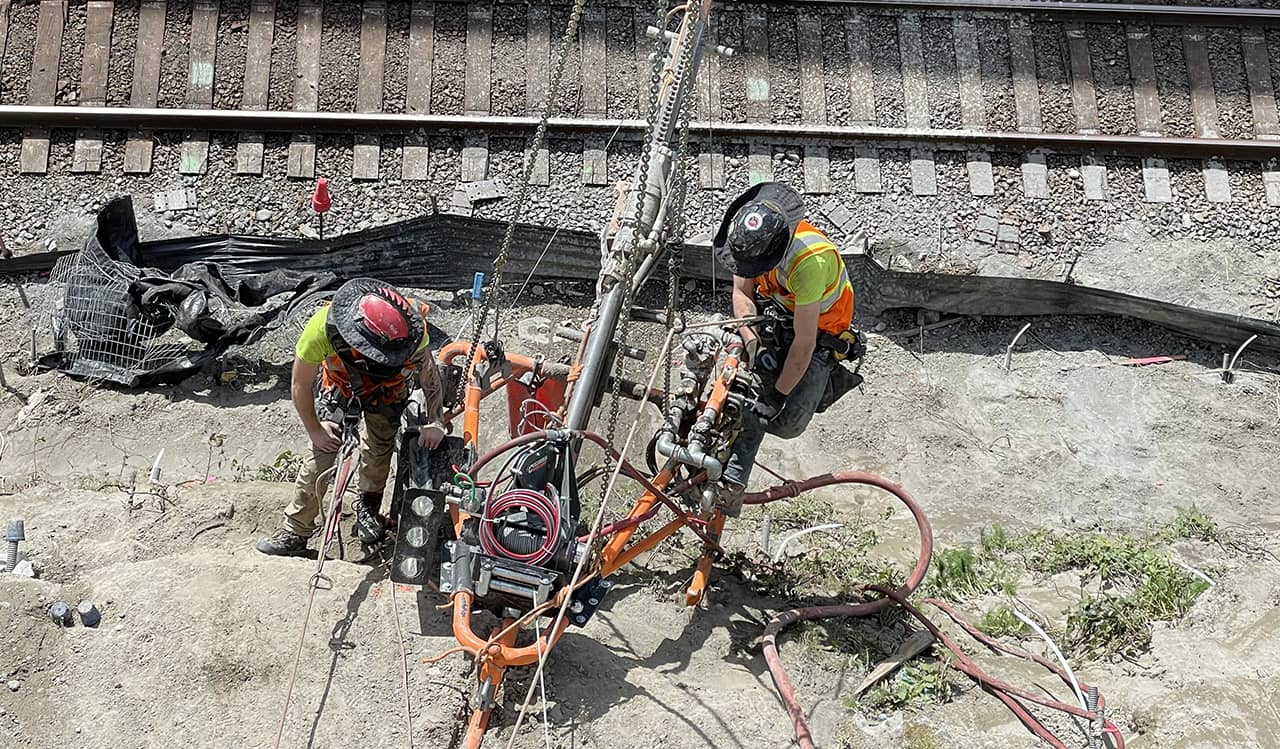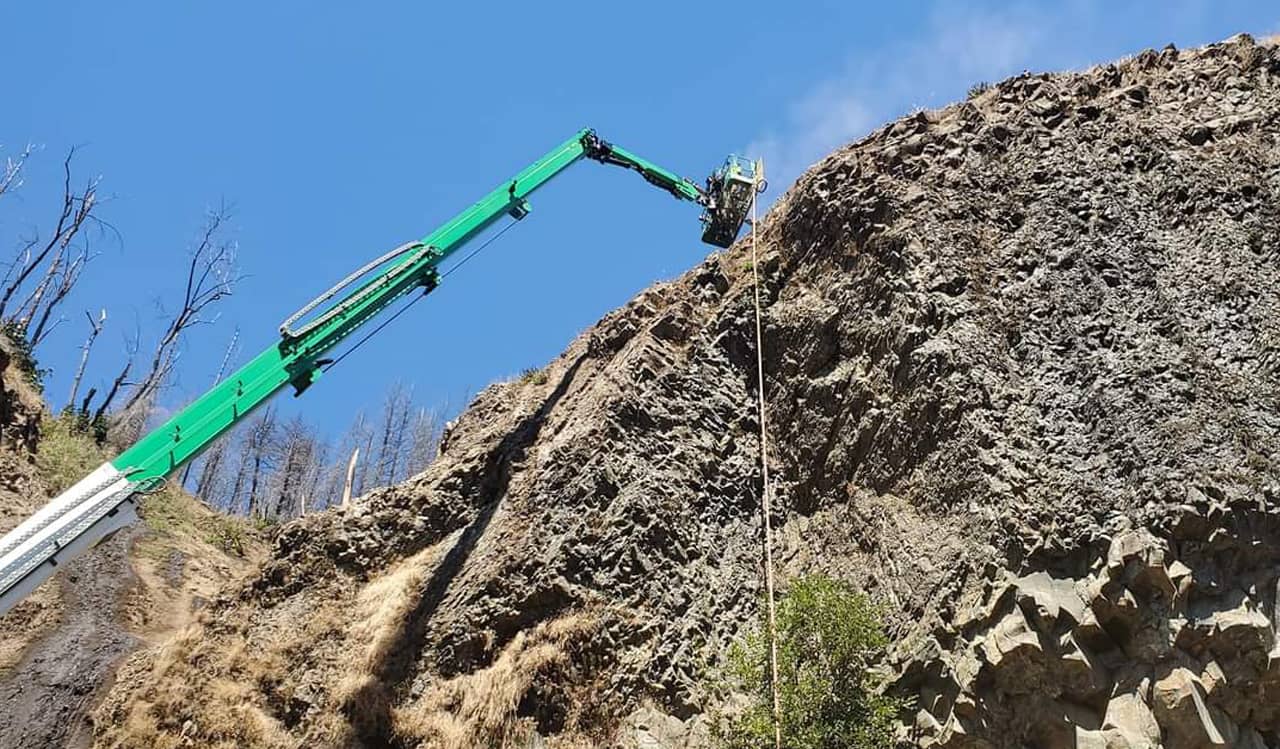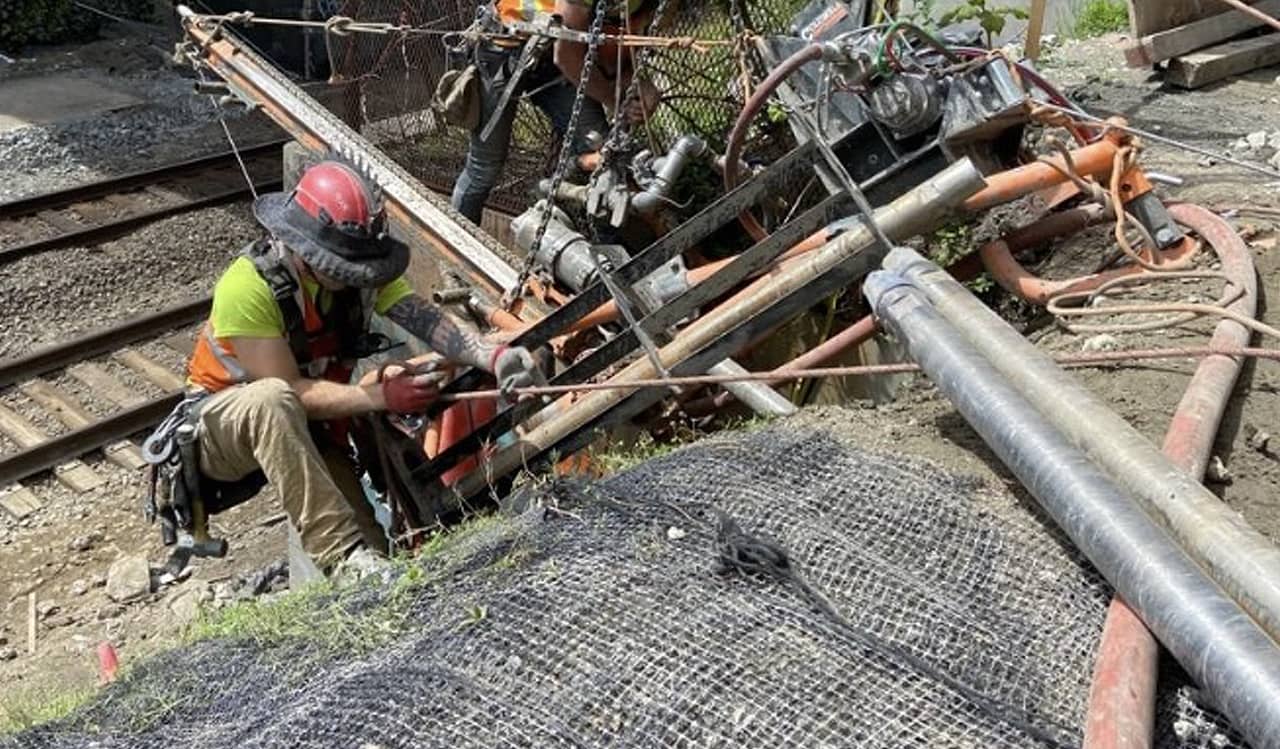 The advantage of our drills is the ability to keep the weight down while keeping production up!
Triptych Construction's remote-access drilling requires the use of either a 60 pound rock drill or in most cases, a drill mounted on a mobile wagon equipped with a winch system, or on a certified mount designed for use on a man-lift system.
The reduced weight of our fully dressed wagon drills assists in the ability to maintain its remote access capabilities.